Updated 10/11/2020.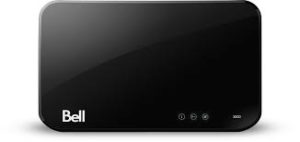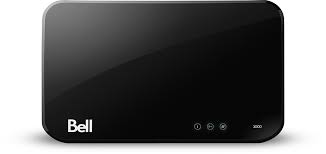 I switched to Bell Fibe services after many years with Rogers. In my experience, the Rogers Ignite service worked well but the performance of the TV service with NextBox 3.0 was just awful. The many problems with this service are well documented and I won't get into it here. However, being a techie at heart, I wanted to enjoy modern home entertainment technology and Bell seems to be the current leader here in Ontario, Canada. First off, no more physical cable running throughout my house. The Bell television receivers all connect via a dedicated and hidden wifi band. Ethernet is also available. This means that I can conveniently move my receivers and televisions around the house without any hassle. Depending on your perspective, the only downside to the Bell service is that the Home Hub 3000 is required to manage delivery of all services: Television, Internet and phone. Of course, there are ways to eliminate use of the HH3000 but there was no compelling benefit for my use case.
I have Bell Fibe 500Mbps service with fiber to my home (FTTH) to the HH3000. I measured a sustained 450 – 550Mbps download speeds and low ping times with a laptop connected directed to the HH3000. Sweet. Do I really need that speed? Probably not. Netflix only requires 5Mbps per HD stream. My home network setup is centered around Ubiquiti EdgeRouter X for routing and security and Ubiquiti UniFi for wifi services.
The first thing that you want to do is set an administrator password on the Home Hub 3000. The second thing is to disable wifi (the wifi performance is awful). I should point out that the HH3000 maintains a 'hidden' wifi network for the TV service which cannot (and should not) be disabled. The  HH3000 does not support a bridged mode. It does support the idea of a DMZ but I was unable to get that to work reliably. Rather, my EdgeRouter authenticates to the HH3000 via PPPoE passthrough using my b1 username and password. The HH3000 sits outside of my LAN and has no visibility into my home networks.
If your wifi router does not have the capability to initiate a PPPoE connection then you can enable advanced DMZ by navigating to the advanced configuration menu. According to the Bell service manual provided to their installation technicians, the Advanced DMZ feature available on Bell Aliant Actiontec routers provides an alternative to RFC 1483 Bridge Mode deployment. This feature delivers the functionality which is usually sought after in a Bridge Mode configuration while maintaining compatibility with service offerings and support capabilities. Enabling advanced DMZ on the HH3000 allows the router to obtain the HH3000's WAN IP address and receive every packet received on the router's WAN interface (just like being in bridge mode). Packets to and from the router in the Advanced DMZ won't need to be modified as they traverse the firewall since they were constructed using the WAN IP address to begin with. This configuration is the method preferred by Bell since it allows Bell to maintain absolute management of the HH3000. However, as mentioned above, I was unable to get this configuration to work reliably.
There are other configurations that I have seen where the HH3000 can be eliminated entirely. However, for my purposes, the benefits were not worth the extra effort. My security and performance objectives have been met with this configuration. As far as performance goes, I can say that the Bell Fibe service is solid. Low latency and consistent throughput.