"Excellence is an art won by training and habituation: we not act rightly because we have virtue or excellence, but rather have these because we have acted rightly; these virtues are formed in man by doing his actions; we are we repeatedly do. Excellence, then, is not an act but a habit." – Will Durant, The Story of Philosophy (1926)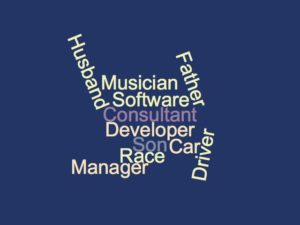 I was born in the twin island state of Trinidad and Tobago but today I live with my family in Toronto, one of the major tech centres in North America.
Professionally, I have had the opportunity to work for some awesome companies doing great things during my career. Currently, I work for a fantastic company that is passionate about using technology to drive improvements in patient safety and healthcare in general.
Academically, I'm in the process of completing my Psychology degree at the University of Toronto. I loved my time at Brock University in St. Catherines when I was first out of high school but I am proud to continue my academic pursuits at UofT.
Personally, music is the love of my life. And in my spare time, I still get lost in my love for music by spending every free hour in my home studio creating, performing and listening.
The tech world is evolving at such a fast pace now. I have spend many years in the leadership and management side of the technology industry but I am still inspired to learn. I am ramping up my developer skills by learning Javascript, Python and most recently Swift.